Corporate
Corporate environments have varying needs, from internal uses such as board meetings, executive communications and training, to external uses like sales, marketing and digital signage targeting potential clients. Avils Infra understands these requirements and can develop a custom solution to accommodate any business culture or architectural Visio.
Boardroom / Conference Rooms
Digital Cafeterias
Auditoriums
Training Rooms
Network Operating Centers (NOC)
Briefing Centers
Lobby
Digital Signage
Multipurpose Rooms (MPR)
Lighting Solutions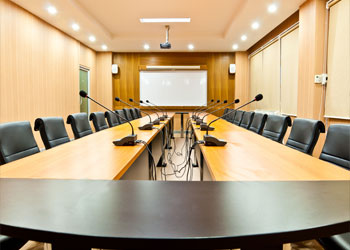 Educational
Higher education and training facilities require special attention to the needs of both the instructors and students. Integrating today's technologies to expand teaching options through distance learning, visual presentation, and audience feedback increases learning and retention.
Interactive Distant Learning
Auditoriums
Smart Training Rooms
Digital Class Rooms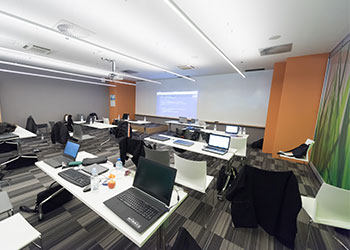 Hospitality & Entertainment
Hospitality and entertainment venues often require that audiovisual technology is virtually invisible within the environment. Some examples include theme parks, museums, theaters, casinos, hotels and convention centers. Avils Infra has worked with a number of organizations within this market and seamlessly integrates the necessary components while maintaining the integrity of the space.
Conference Room
Banquet Hall
Lobby
Digital Signage
Business Centres
Fitness Centres / Health Clubs
Museums and Cultural Centres
Nightclubs
Theatres
TV Studios
Restaurants
Intelligent Lighting Solutions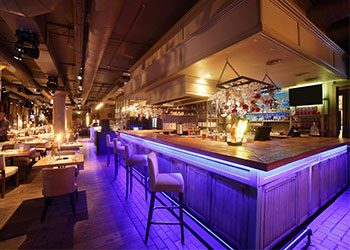 Government
For local, state and national government as well as the military, Avils Infra has developed unique AV solutions to meet every need for presentation, communication and collaboration, whether on-site or over a long distance.
Board Rooms
Auditoriums
Conference rooms
Control rooms
Training rooms
Meeting rooms
Briefing Centers
Cafeteria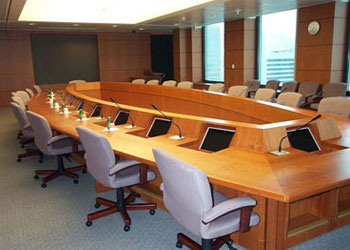 Residential
We have the expertise and the capability to design a seamless environment that connects all digital assets in a home environment to ensure comfort and convenience while performing functions as customized by the user.
We have in place a flexible framework designed specifically for apartments and villas. We work with developers to design the network, power and lighting locations at project development stage, ensuring the creation of next generation digital homes with fully loaded energy saving devices that reduce costs while delivering improved performance. Our areas of expertise includes:
Smart homes
Home cinemas
Intelligent lighting
Home control systems